Why buy a premium membership?
Buying a premium membership keeps the site up and running. Fixing bugs, adding new features and general maintenance of the site is made easier with every premium membership sold. We have kept the premium list to a minimum but added in things that make a big difference without creating a division of users. All our features on the premium list are designed to give those who buy premium an extra something but without taking anything away from our free users. At this time credit card transactions can ONLY be for US residents.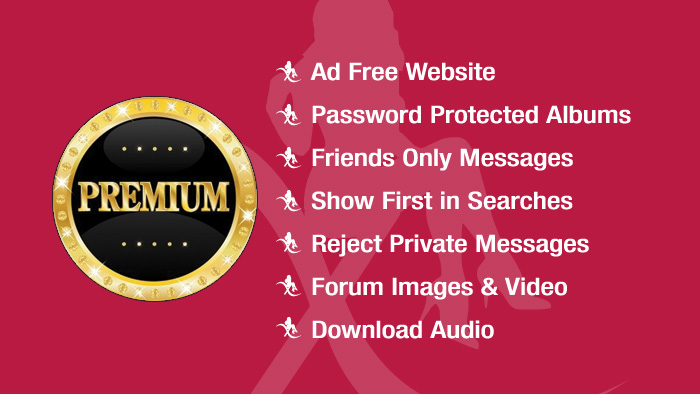 We really are grateful to everyone that buys a premium membership, you are helping to keep the site up and running for everyone and for that we are very grateful.
Every person that gets premium membership is helping to ensure that cocks will be kept throbbing and that pussies will be kept dripping....and that's always a good thing. So become a premium level member today.
There is no obligation to donate or buy a premium membership, but it would be much appreciated if you could contribute.
There is NO recurring billing. You will only be charged for the length of time you choose to buy.
The charge on your credit card statement will appear as "CC Services". Visa, Mastercard, and Visa Gift and Pre Paid Cards accepted. Don't want your spouse or anyone that may see your statement to see any charge, even for "CC Services"? Visa Gift and Pre Paid Cards are the perfect option and they are available at many stores, such as WalMart and many convenience stores. Please keep in mind pre paid cards must be registered online with your name and address at least 4 hours before a transaction is attempted, or it will not go through. The benefit is no statement will be mailed to you for a spouse or anyone to see a record of it. No one will be the wiser.
Canadian users can also do the Interac email money transfers, email me for further info if you wish to use that option. Nothing but your email address is revealed when you use that option. It is perfect for ones concerned with privacy.
At this time credit card transactions can only be for US residents.

All sales are final and non transferable. Buying a premium membership does NOT allow anyone the right to promote other websites, ie if they are a cam girl or sex toy shop owner. Someone asked if they bought premium if they could freely promote their paid site. Absolutely NOT. We will allow paid/sponsored blog posts and forum posts within reason, that is it. Inquire if interested, but any other promoting will not be tolerated, premium member or not.
info@climaxconnection.com